"Clean Energy Revolution is not something for the distant future. It's happening right now, and we want to capture that." -Dr. Ernest Moniz, Secretary of Energy
The History of Solar Energy at the White House
President Jimmy Carter installed the first solar panels, generating carbon-free electricity on the West Wing roof of the White House in 1979. According to the White House Historical Association, the President called for a campaign to conserve energy and set an example to the American people.
The panels currently are on display in various locations around the world, including:
The Jimmy Carter Presidential Library and Museum
The Smithsonian Institution's National Museum of American History
Solar Science and Technology Museum in Dezhou, China
Himin Solar Energy Group Co.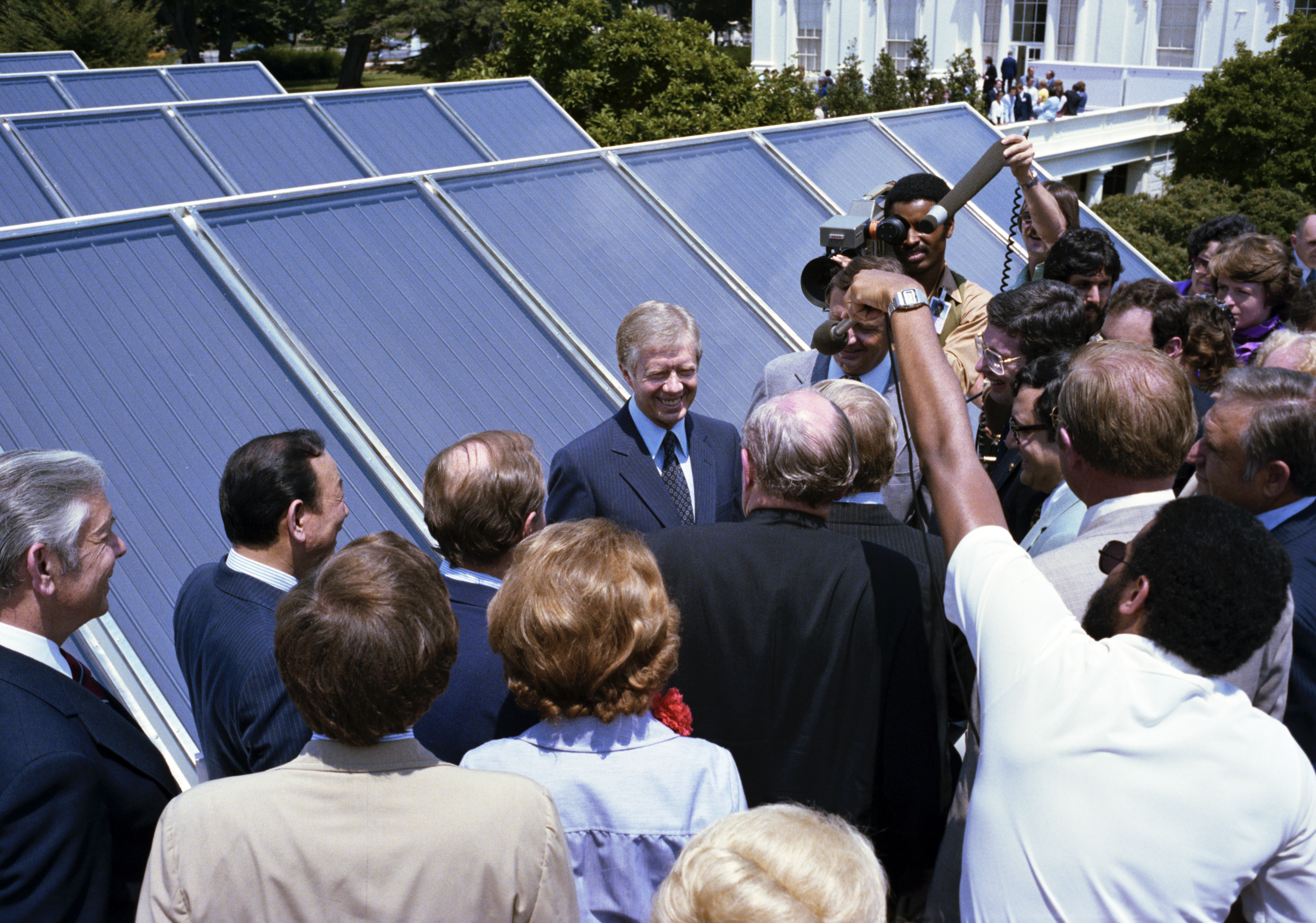 "It serves as a symbol that American technology in solar is available, it's reliable, and it's ready for millions of Americans across the country." -Cyrus Wadia, Former White House Office of Science and Technology Policy
Under President George W. Bush, The National Park Service oversaw the installation of three solar energy systems on the White House grounds. In 2003, a solar system of 167 photovoltaic panels was placed on the roof of the central maintenance building! Bush was an advocate for solar, and while in office, he strengthened America's energy security and took constructive steps to confront climate change.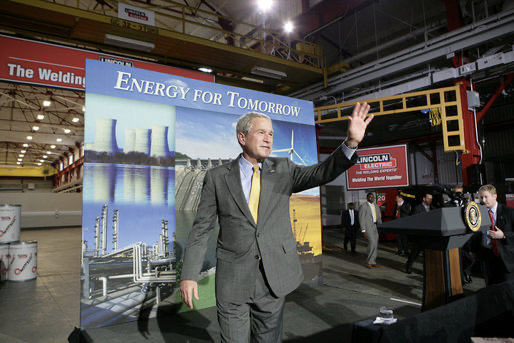 President George W. Bush at his address on energy and economic issues Tuesday, July 29, 2008, at the Lincoln Electric Company in Euclid, Ohio.
Solar panels came back to the White House rooftop under the Obama administration in 2014. The panels, inverters, and components are American-made and the installation is about the size of an average home solar system. These new panels are six times more powerful than the original panels installed by Carter in 1979 and are still there today.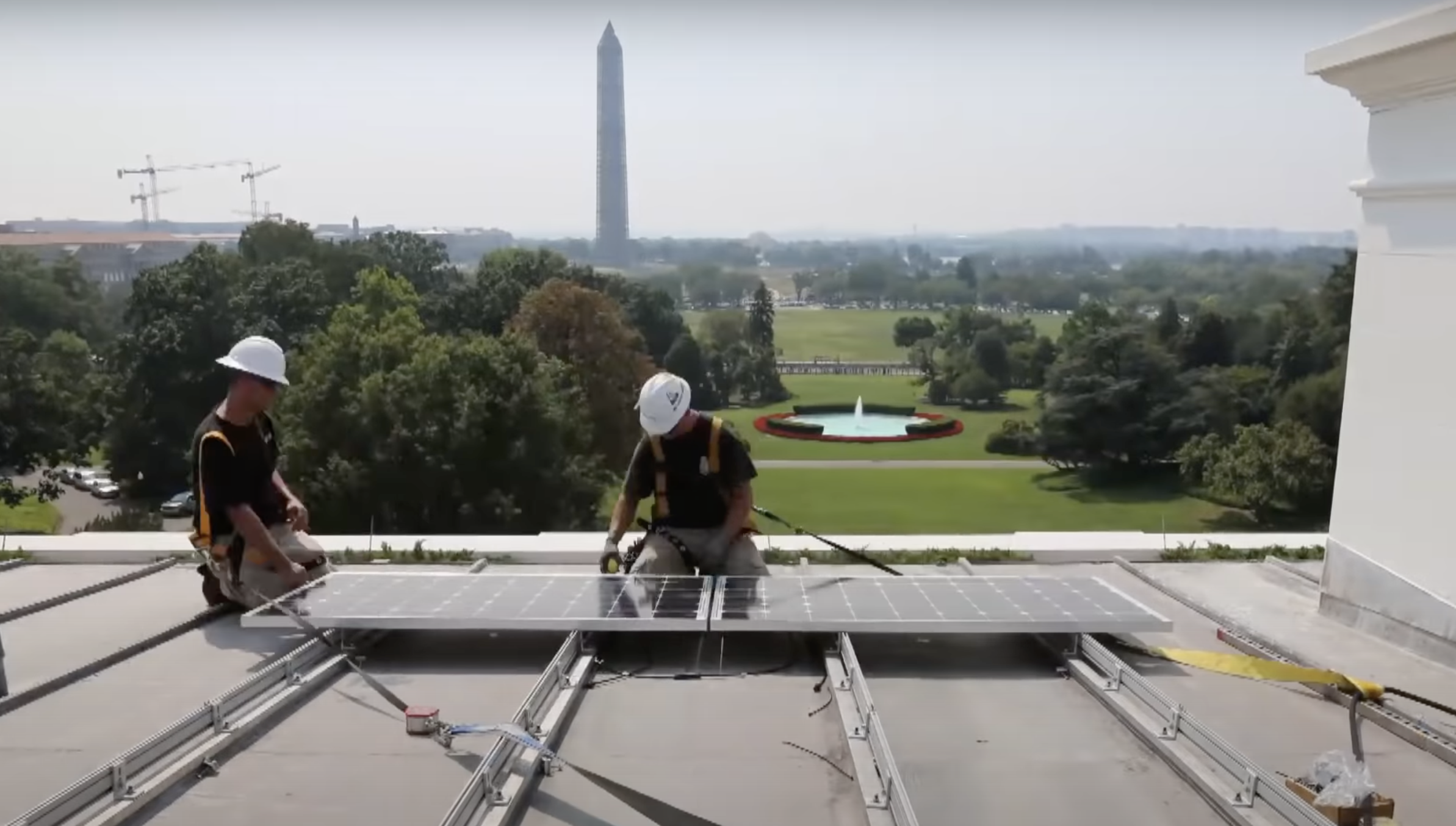 Go inside the White House and learn about the installation of solar panels on the roof of the residence: Inside The White House: Solar Panels
"Solar panels on the White House […] are a really important message that solar is here. We are doing it, and we can do a lot more." -Dr. Ernest Moniz, Secretary of Energy
Learn more about how solar panels work