In honor of Women's History Month, Everlight Solar has identified the following five influential women in the Solar Industry. These successful founders and CEOs serve as great examples within the clean energy industry.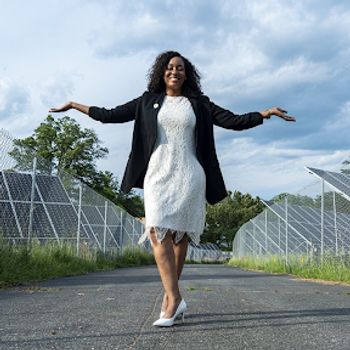 Kristal Hansley
Founder and CEO of WeSolar
Kristal Hansley, an entrepreneur and advocate for solar power to help hard-working families reduce monthly expenses, is the first African American Woman CEO in the community solar industry. Hansley started WeSolar "to bring under-resourced communities affordable access to local community solar and to assist commercial properties with energy efficiency."
Julia Judd Ham
President and CEO of Solar Electric Power Association
The Solar Electric Power Association (SEPA) is a nation-wide non-profit devoted to helping its members make more intelligent decisions with their solar systems. Julia has been with SEPA since 1992. SEPA focuses on bridging the gap between utility companies and the solar industry. About her work, Hamm says,
"We do a lot of work educating the two industries about the other … so that they can work more effectively in partnership going forward because we believe that without the electric utilities, it's going to be very difficult for solar to truly meet its full potential."
Kristen Nicole
Founder and Executive Director of Women in Solar
In 2013, Kristen Nicole wrote a letter to prominent solar organizations "condemning their nonchalant attitude towards gender equality and sexism at industry conferences, like Solar Power International (SPI) and Intersolar North America." Her critique of gender politics as they play out at major solar industry events has inspired many solar industry women.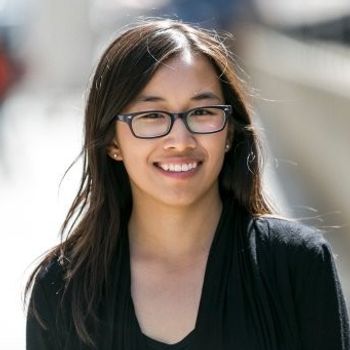 Eden Full Goh
Founder, Roseicollis Technologies and inventor of the SunSaluter
Eden Full is a young solar innovator. She graduated in Mechanical Engineering from Princeton University, and while she was in school, she transformed the solar industry with the SunSaluter.  Her invention is a non-toxic, inexpensive, recyclable device made of metal and bamboo that allows solar panels to track the sun without using a motor. The SunSaluter includes solar panels that rotate to track the sun using mechanical water flow, giving users 40 percent more electricity.
Bernadette Del Chiaro
Executive Director, California Solar Energy Industries Association
Bernadette Del Chiaro became part of CALSEIA in 2013 after working as the Director of Clean Energy and Global Warming Programs at Environment California. While in this role, Del Chiaro took the lead on the Million Solar Roofs campaign, which created the nation's most significant solar power investment in history.