Join Us
And become part of the fastest growing industry in the nation
Job Openings
Explore Opportunities
At Everlight Solar we focus on cultivating a work environment that enables people to do their best work, gain new skills, advance their careers, and be their best selves. Our goal is to ensure our employees are emotionally connected with our long-term vision while being productive in their everyday jobs.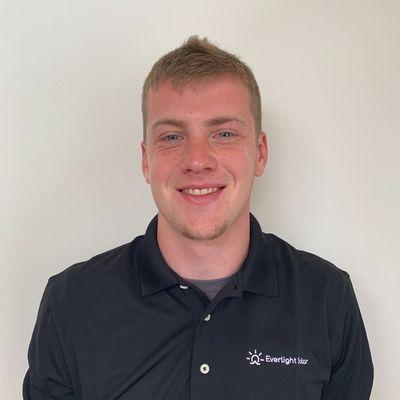 Working for Everlight as my first job post-graduation from UW has been incredible.  For starters, the company culture is exactly what I was looking for.  The executives not only preach striving for excellence, but follow through with it with their own company roles.  The hunger to become one of the largest and most successful solar companies is evident with every conversation I have with one of them.  Also, the culture isn't just focused on making money and growing; it's largely predicated upon creating meaningful relationships between employees.  I've met some of my closest friends working for Everlight.  From a financial perspective, Everlight has given me the ability to not only pay off the entirety of my student loans within three months, but also to be the master of my own income.  The old saying "you get what you put in" has become very evident within my 10 months here.  You truly have the ability to earn as much, or as little, as you want.  Overall, my experience at Everlight has exceeded my expectations and I can't wait to continue striving for my own personal excellence while also helping propel this company towards infinite growth.
The Customer Service Representative will act as a connection, providing product/services information and resolving developing problems that our clients might face with precision and competence. Your goal will be to ensure exceptional service standards and sustain high customer satisfaction.
Entry Level
The Warehouse Assistant is responsible for organizing materials in the warehouse, processing and documenting inventory for deliveries, operating heavy machinery, like forklifts, and completing other related tasks
Full-Time
The Sales Representative is responsible for canvassing assigned residential neighborhoods and setting appointments for our Solar Energy Sales Consultants. Both advancement to management based on performance and earning up to $150,000 annually are possible.
Entry Level