This Earth Day, Everlight Solar was able to donate trees to a local Verona school, Savanna Oaks Middle School. Our Madison team spent the day with the students talking about solar, trees, and Earth Day volunteering! Verona leads groundsman, Patrick, was able to help pick out some oak trees and maple trees that would be best for the school. After he dug the holes, the students assisted in planting the trees!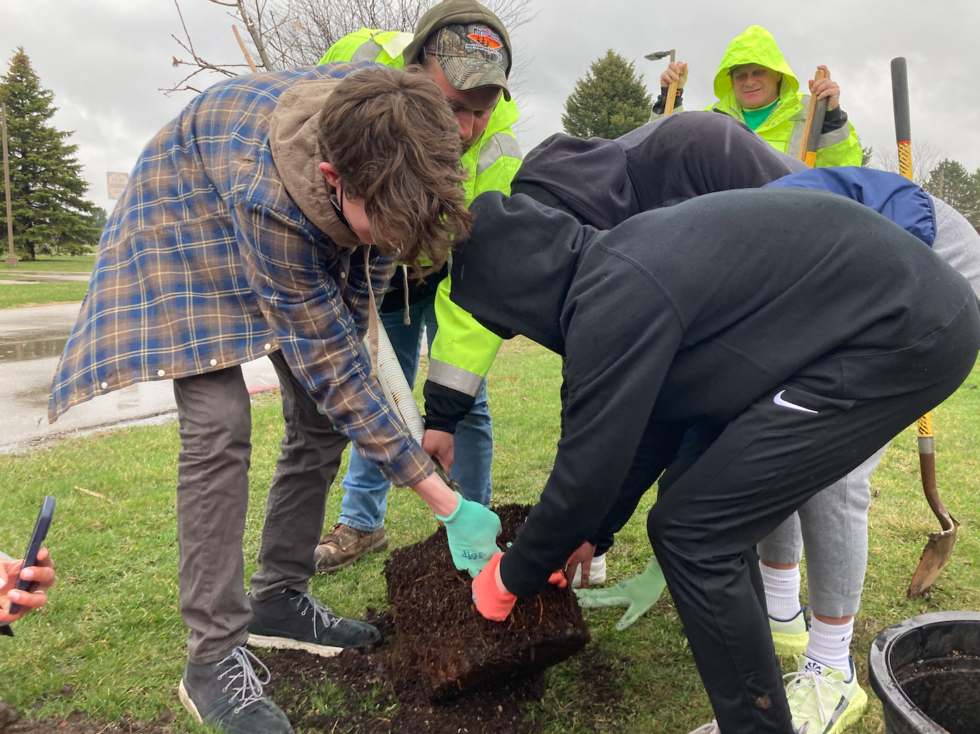 Another important day in Earth Month is Arbor Day. Arbor Day is significant because trees are significant! Trees provide clean air and water and protect healthy soil. Trees support biodiversity, good health, and improve air quality. Planting one tree offsets 48 pounds of carbon dioxide per year. This adds up to over a 1 ton of carbon dioxide offset by the time the tree reaches 40 years old!
Learn more about other ways to go green this Earth Month and every month! Do you have a school you would like to see Everlight Solar volunteer at or contribute to? Reach out to us at [email protected].